LYNDON'S LIST OF LGBTQ HORROR AUTHORS TO CHECK OUT!
Updated: 8 hours ago
Ladies and gentlemen, monsters and freaks, bloodsuckers, motherfuckers, weirdos, and geeks, to the queer and the strange and for those who love to get funky in graves!
Welcome to the Splatter Café!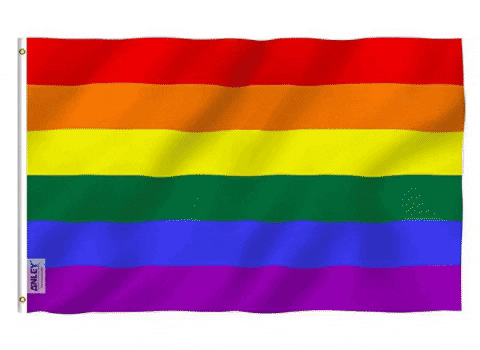 As we near the end of celebrating pride month, the celebration is far from over. LGBTQIA has rarely seen a solid representation in the horror genre. But slowly that is changing. From the messiah of queer horror himself, Clive Barker, to Billy Martin (Poppy Z. Brite), Anne Rice and her Vampire Saga, Caitlin R. Kiernan, just to name a few. These prolific authors helped to inspire new, eccentric voices, queer voices, in the horror genre.
When I was compiling the list of writers and as I looked into their work (some I've read, others, I for sure plan to), I was in awe of the sheer talent and brilliance these writers possess. It's a wonderful time for queer horror!
I want to thank every one of them for giving me the honour to create this blog post so when people Google QUEER HORROR they find these beautiful souls with links to their books, websites, blogs. Like Hailey Piper says, "make horror gay AF!" And Eric LaRocca, "QUEER HORROR FOREVER!"
1. Gretchen Felker-Martin
Gretchen possesses a powerful presence on social media with her thought-provoking, authentic, unapologetic tweets because of her profound writing talent and unique perspective on life. Gretchen is a self-proclaimed Filth-core Queen who hails from Massachusetts. She's written several novellas, novels, and is also a film critic.
You can read Gretchen's other books and reviews on her Patreon page.
Also, follow her on Twitter @scumbelievable
"Manhunt is a fast-paced novel that follows a group of trans women in a post-apocalyptic world where a viral plague has transformed all cis men into violent, feral monstrosities. This found family of survivors must also navigate an authoritarian faction of cis women who see them as a dangerous liability, tricky relationship dynamics, and a truly gruesome method of scavenging for estrogen so they don't miss a dose—all while outrunning the feral men. It's a timely, powerful response to every gender-based apocalypse story that failed to consider the existence of transgender and non-binary people, and it's full of body horror, desire, and a grotesque spectrum of pain."
Click on the cover to pre-order your copy!
2. Eric LaRocca
LaRocca is a fierce talent, and his popularity is ever increasing as he continues to write stellar stories. I became a fan of Eric's work when I read his short story in the Stiff Things anthology now known as Red Room Press. Since then, Eric has come onto the scene blazing with his novella, STARVING GHOSTS IN EVERY THREAD. Soon after the success of that book, he released a queer horror poetry collection entitled FANGED DANDELION. Then, from Weird Punk Books came THINGS HAVE GOTTEN WORSE SINCE WE LAST MET. And Eric hit the stratosphere and has not looked back.
But he's not done. From Off Limit Press, Eric's upcoming release is a collection of his fiction called, The Strange Things We Become and Other Dark Tales.
3. T.C. Parker
T.C. Parker is a writer and researcher based in the fox-ravaged wilds of Leicestershire, where she lives with her family. She's been a copywriter, a lecturer and, very briefly, an academic; now she runs a semiotics and cultural insight agency by day and dreams up horror and crime fiction at night, when the kids are asleep.
Her latest self-published release SALT BLOOD has received raving reviews from Well Read Beard, Laura Hightower and many others.
"Fast-paced, gripping, and atmospheric, SALTBLOOD is a fantastic novel that combines folklore and mythology with the horrors of imprisonment to chilling effect." -Brian Bowyer
Click the image to head over to her Amazon Authors page!
Follow her on Twitter: @WritesTc
And on Instagram: @writestc
4. J. Daniel Stone
A prolific writer of visceral queer horror, J. Daniel Stone is a genuine artist with his writing. With three novels and a collection under his name, his latest STATIONS OF SHADOWS, probably his queerest to date, is a drag queen horror epic that no one should miss. Stone's fierce, immersive writing will take you on a journey to the dark corners of the NYC underground art scene. C'mon, don't be scared now. Open your mind and embrace your freak side.
Check out his website: solitaryspiral.com
Follow him on Twitter: @SolitarySpiral
5. Andrew Robertson
Andrew (Awesome) Robertson is a queer award winning horror writer hailing from Toronto Ontario. He has contributed in several short fiction contributions in various anthologies. He also edited Dark Rainbow: Anthology of Queer Erotic Horror.
His work will appear in the upcoming Pink Triangle Rhapsody anthology launching in late 2020 from Lycan Valley Press. Pink Triangle Rhapsody highlights and explores gay male cultural experiences and is dedicated to and in celebration of gay men and their cultural history. The non-themed anthology is a collection of short stories written with "effusively rapturous or emotional expression." We asked the writers for unrestrained and emotional writing, and that's exactly what you'll find in this rhapsody. The mixed genre volume includes horror, sci-fi, fantasy, thriller, and pulp mystery stories. Edited by Andrew Wolter.
Follow Andrew on Twitter: @AndrewAwesome76
COMING SOON ~ OCTOBER 2020
6. Mark Allen Gunnells
Mark Allan Gunnells loves to tell stories. He has since he was a kid, penning one-page tales that were Twilight Zone knockoffs. He likes to think he has gotten a little better since then. He loves reader feedback, and above all he loves telling stories. He lives in Greer, SC, with his husband Craig A. Metcalf.
Mark's latest book is a fast-paced thriller BEFORE HE WAKES from Crystal Lake Publishing.
Mark is a passionate lover of dialogue and it shows in all his stories he writes.
"Skillful and deceitful in equal measure, Before He Wakes is the best kind of mind-fuck—the one that presents puzzle pieces you believe fit one way only to find that you've had it turned wrong the whole time." -Horror DNA
Follow him on Twitter: @MarkAGunnells
7. S.B. Medina
S.B. Medina is an author of darkly twisted fantasy, disgustingly compelling splatterpunk, and bizarrely erotic horror.
S.B. Medina writes horror for those whose tastes run to the weird, taboo, and forbidden.
S.B. has written two novellas which have received rave reviews!
DREAD, DESIRE, AND DAMAGED DREAMS. "A raw, intense, sensorial-confusing juxtaposition of life and death."
BITCH IN THE BOX. "A clausterphobic, death trip of extreme fetishes and sickness."
Also, coming soon: LOST LADIES OF THE NIGHTMARE
Follow them on Twitter: @sbmedinafiction
8. Eve Harms
Eve Harms is a writer of freaky fun dark fiction. Her work has appeared in publications such as Vastarien Literary Journal, under Rayna Waxhead, and Creepy Catalog, under Kendra Temples. She currently resides in Los Angeles with her children's book illustrator wife and two cats. You can connect with her on Twitter, Instagram, and not Facebook.
TRANMUTED is Eve's latest release, which will be out on July 15, 2021!
"TRANSMUTED is an outrageous and unapologetically queer body horror tale that will leave you gasping, giggling, and gagging for more."
Also, when you click Eve's image, be sure to check out her Trilogy series, Kendra Temples: The Demonic Diaries.
Freaky Fun Horror Fiction and Occult Goodness
#9. Joanna Koch (Joe)
Author Joanna Koch writes literary horror and surrealist trash. (They/Them/Joe.) They were a 2019 Shirley Jackson Award finalist in the best novelette category for THE COUVADE.
Joanna's (Joe's) latest novella from Weird Punk Books has been sitting on my TBR. I need to remedy that, but you can't ignore the exceptional praise they have been receiving for THE WINGSPAN OF SEVERED HANDS.
"Koch's latest novella is what might have happened if Robert W. Chambers had been a surrealist with a penchant for body horror. A strange trip to Carcosa offered in thickly evocative language, The Wingspan of Severed Hands is a highly original hallucination." - Brian Evenson (Song For the Unraveling of the World, A Collapse of Horses)
#10. Vicente Francisco Garcia
After reading his IHORROR article, this young man and his graphic novel, LET US PREY, which he describes in the article as a sort of Junji Ito-style collection intrigues me. Adam James does the artwork.
You can check out the full story by clicking on link at the top of the paragraph. What also intrigued me is that his graphic novel, LET US PREY, is being published through Death Head Press and is a joining their stellar Splatter Western Collection.
He's also working on a sci-fi horror film titled Unidentified.
11. HAILEY PIPER
Hailey Piper is the author of The Worm and His Kings, Unfortunate Elements of My Anatomy, The Possession of Natalie Glasgow, and Benny Rose, the Cannibal King. Her short stories appear in Daily Science Fiction, The Arcanist, Flash Fiction Online, Tales to Terrify, and Year's Best Hardcore Horror, among other publications. An avid reader, lifelong Godzilla fangirl, and member of the Horror Writers Association, she spends much of her free time either writing new horrors or helping her wife haunt their apartment by making spooky noises.
Click on her image to learn more about her upcoming release QUEEN OF TEETH from Strange House Books. And while you're there, you can pre-order yourself a copy! Why wouldn't you? Just look at that cover!
Follow Hailey Piper on Twitter: @HaileyPiperSays
I hoped you enjoyed this list I compiled of some of the best queer horror writers that slay everyday at their craft, producing some of the best horror stories to date!
I hope you check out their work and support these stellar, unique voices in the horror genre. I have already begun a second list to help showcase more LGBTQ writer in the horror genre. I will not stop promoting and supporting queer writers, because it doesn't stop when we transition out of the month of June. There is a sea of writers waiting to be discovered. And I hope I can make a little ripple to help these writers find fresh, new, open-minded eyes for their work!
So stay tuned and stay wicked, motherfuckers!